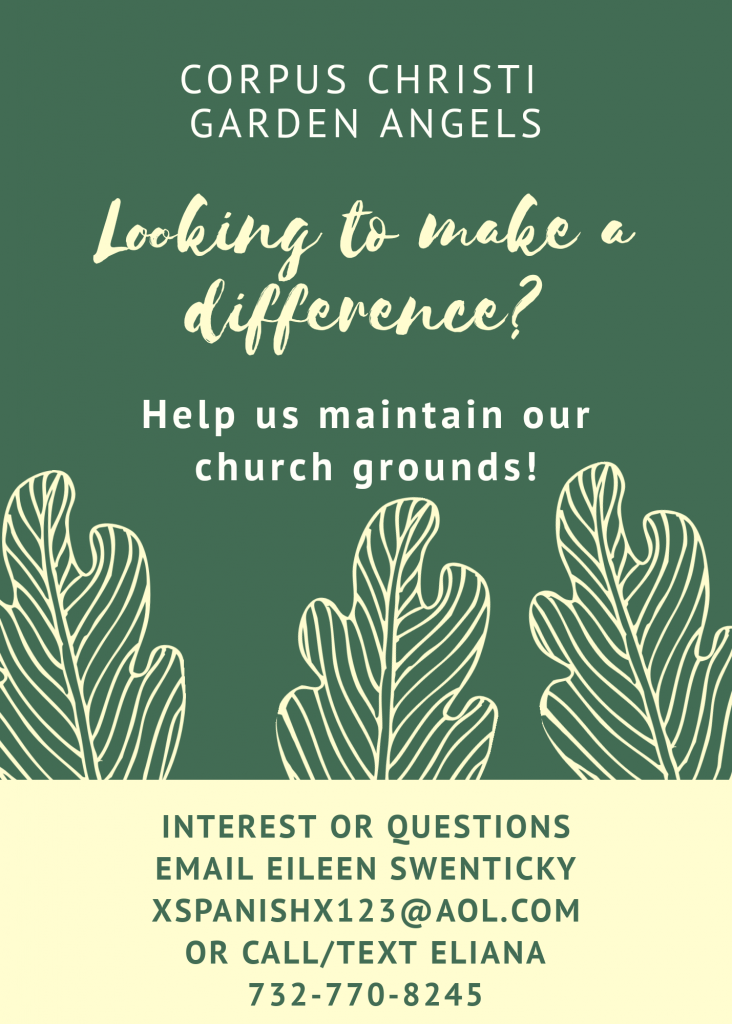 Have you been looking for a way to make a difference but don't know how?
If so, please consider helping the Corpus Christi Garden Angels. We are currently looking for individuals to help us maintain the church grounds. You can choose the amount of time you volunteer and when. Great opportunity for the youth, families and anyone who likes gardening or being outdoors.
Opportunities available but not limited to the following:
Pick one Station of the Cross in the parking lot, The Grotto where our outdoor Masses are celebrated, The Pieta, The children with Jesus statue.
**You can pick any of the above to simply weed occasionally, plant some flowers and/or water the plants.**
In order to continue keeping our church grounds beautiful, we need your help!
If interested or have any questions, please
email Eileen Swenticky @ xspanishx123@aol.com,
or call/text Eliana @ 732-770-8245