St. Vincent de Paul Society
Inspired by Gospel values, the Society of St. Vincent de Paul, a Catholic lay organization, leads women and men to join together to grow spiritually by offering to help to those who are needy and suffering, in the tradition of its founder, Blessed Frederic Ozanam, and patron, St. Vincent de Paul.
The Corpus Christi St. Vincent de Paul Society is comprised of parish men and women joined together to help neighbors in need.  Members have dedicated themselves to visit homes of families in need in South River to assist them materially and spiritually.  This Ministry gives you the opportunity to truly make a difference in the lives of less fortunate individuals right here in our community.
If you want to experience the satisfaction and rewards of helping those in need, please join this ministry in serving our community.
President: Ann Lento
Vice President: Pam Bolen
Treasurer: Geri Patton
Secretary: Colleen Singer/Donna Lobby
Meetings in 2022 are on the 3rd Wednesday of the month in the Church Hall at 3:30pm
To leave a message call 732-254-1800 ext 5
Note:
The members of the St. Vincent de Paul Society would like to thank everyone who has supported our food pantry with generous donations of canned and shelf-stable foods. After much discussion, we have decided to transition from delivering bags of groceries to our clients to distributing supermarket gift cards. This will allow individuals to purchase paper products, personal products, dish liquid , shampoo and laundry soap which they can not buy with food stamps.
If you would like to make a gift card or monetary donation in any amount, please place it in the collection basket, drop off, or mail to the parish office –Attention St. Vincent de Paul Society. 
We thank you for your continued support.
South River Food Bank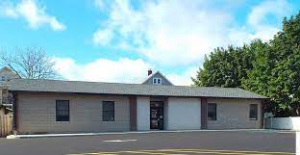 Call:732-238-3020
Address: 98 Jackson Street, South River, NJ 08882
Mailing Address: c/o South River Board of Health 48 Washington Street South River, NJ 08882
Hours of Operation: Wednesday 10:00 a.m.-12:00 p.m. 1st & 2nd Saturday 10:00 a.m.-12:00 p.m.
Non perishable food is provided to South River residents who are in need of assistance. A valid ID and current proof of South River Residence are required at each visit. Services are limited to one visit per month per household.