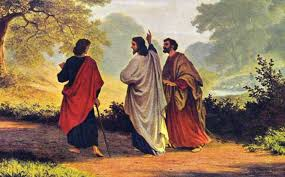 The Road to Emmaus
Were not our hearts burning within us while he talked with us on the road and opened the Scriptures to us? – Luke 24:32                                                                                                                                                                                                                                                                                                                                                                                                                                                                                                                                                                                                                                                                        
---
The Evangelization Ministry will be leading bible studies on the following topics: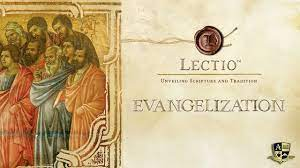 Acts Of The Apostles
This 10-part Bible Study combines insightful biblical study with Church teaching and practical advice to show how modern Catholics can effectively impact their world for Jesus Christ. Topics explored include the call of Jesus to evangelize, the power of the Sacraments, the role of charisms for building up the Body of Christ, techniques from St. Paul for reaching a secular culture, and more.
Using the Lectio Divina approach of reading, reflecting, responding, and contemplating, the accompanying workbook presents classic artistry, penetrating questions, and personal reflection to take the teachings to a deeper level.
Come and join the Evangelization Ministry every 2nd and 4th Friday of the month, starting September 10. Sessions will be from 7:00 to 9:00 pm and will take place in the Corpus Christi Church Hall. For registration please, email corpuschristievm@gmail.com
---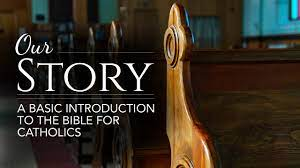 Our Story: A Basic Introduction to the Bible for Catholics. [Coming soon!]
Our Story: is a 3-part session Bible Refresher for Catholics. It is not meant to be a comprehensive overview of the Bible nor a substantial Catholic Bible Study. It is just meant to reacquaint interested and curious adults with the general makeup of the Bible and the Catholic approach to it. It is hoped that this experience will empower participants to look inside the Scriptures for themselves.                                                                                                                                                                                                                                                                                             
---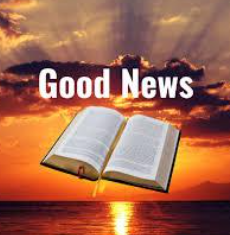 The Good News Bible Study [Coming Soon!]
Thy Word Is a Lamp Unto My Feet and Light Unto My Path. Psalm 119:105
This is a Liturgical Bible Study focused on the 4 readings that constitute the Sunday liturgy of the Word.
Goals of this Bible study and why is it important?
Form Yourself as a Disciple of Jesus –
The overall goal of these sessions is to form disciples or dynamic followers of Jesus Christ. Reading the Bible is one of the most powerful ways we encounter Jesus. Scripture allows us to hear the voice of God through his written word.
Apply Scripture to Your Daily Life –
Another goal of these sessions is to help people grow in the skill of interpreting Scripture and applying it to daily life. Reading Scripture can be intimidating. Where do I start? How do I make sense of all the things that I read about? How do I know I am reading these passages correctly? Our approach and the tools that are used for this Bible study will allow any person, no matter their faith level or Bible knowledge, to gradually grow in learning how to interpret Scripture correctly and apply it to your life
Connection to Mass!
– Using the Sunday readings gives us a great place to begin and it makes us more active during the Mass. When you spend time reading the weekend Scriptures you will already be engaged in the Mass and it will allow you to pray more deeply. Plus you will see how the readings are connected in the rest of the words of Mass including the prayers and songs.
Act on Your Faith –
Finally, in these sessions, our hope is that these readings will inspire you to live out your faith in new and invigorating ways.