𝐔𝐏𝐃𝐀𝐓𝐄 – 𝐇𝐀𝐏𝐏𝐘 𝐍𝐄𝐖𝐒 – 𝐃𝐮𝐤𝐞 𝐡𝐚𝐬 𝐛𝐞𝐞𝐧 𝐚𝐝𝐨𝐩𝐭𝐞𝐝 𝐛𝐲 𝐚 𝐥𝐨𝐯𝐢𝐧𝐠 𝐟𝐚𝐦𝐢𝐥𝐲. 𝐓𝐡𝐚𝐧𝐤 𝐲𝐨𝐮 𝐭𝐨 𝐚𝐥𝐥 𝐟𝐨𝐫 𝐬𝐩𝐫𝐞𝐚𝐝𝐢𝐧𝐠 𝐭𝐡𝐞 𝐰𝐨𝐫𝐝 𝐚𝐧𝐝 𝐟𝐨𝐫 𝐲𝐨𝐮𝐫 𝐩𝐫𝐚𝐲𝐞𝐫𝐬 𝐟𝐨𝐫 𝐛𝐨𝐭𝐡 𝐉𝐨𝐞 𝐚𝐧𝐝 𝐃𝐮𝐤𝐞.
Dear Parishioners,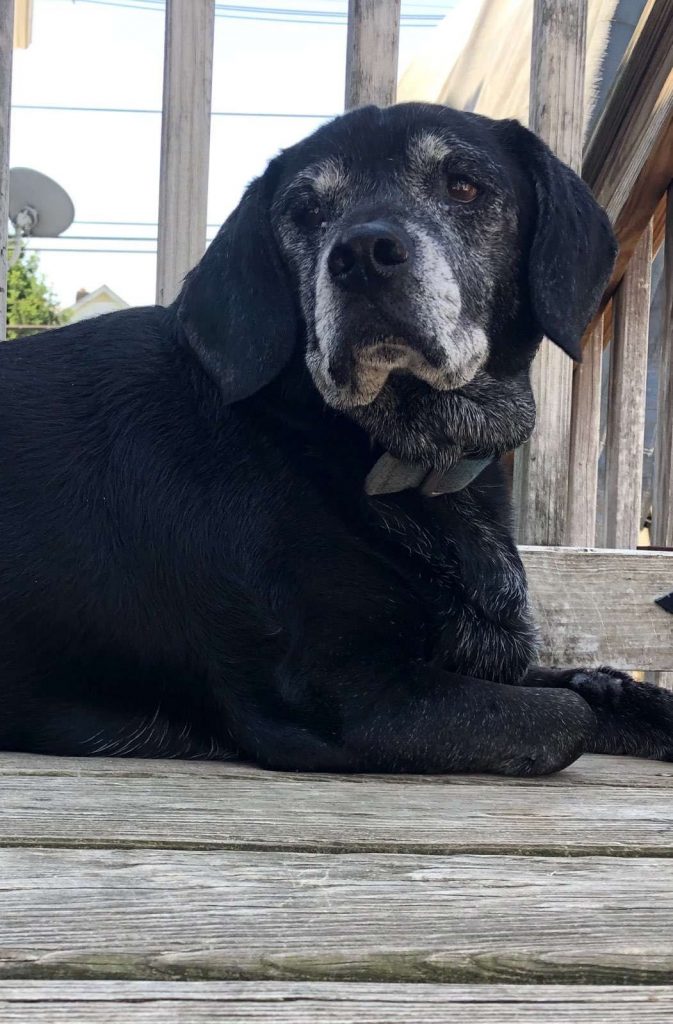 Last week Joe Alves our maintenance man for many years at Corpus Christi passed away. Please keep him in your prayers.
He has left behind his beloved dog Duke.
Duke is an 11-year-old male, medium sized with a few extra pounds. He is sweet and prefers being the only pet if possible. He loves being petted and doted on. A treat also goes a long way!
Duke was Joe's faithful companion and now he is ready to give all his love to a new forever family. Would you consider adopting him?
If interested, please call the parish office and leave your name and number 743-254-1800 ext. 10